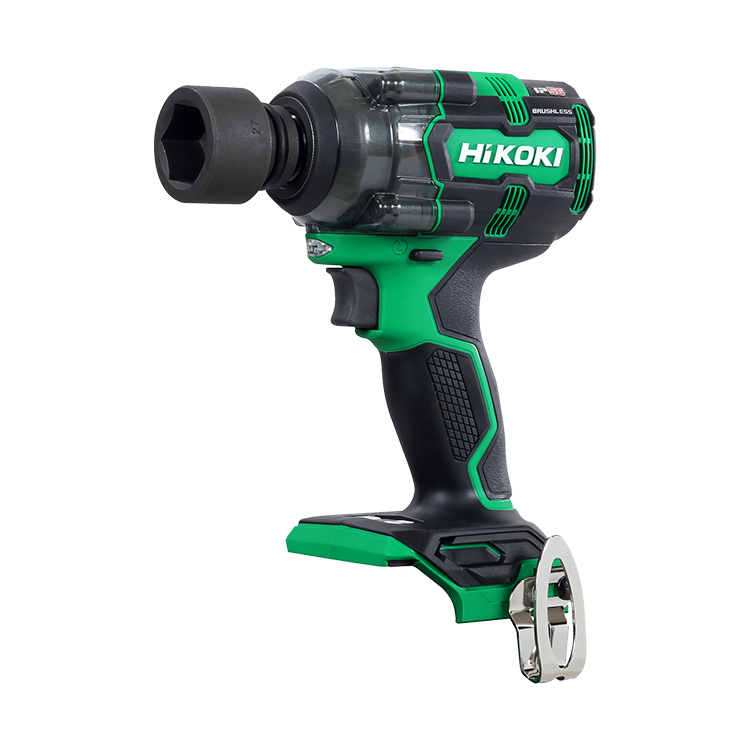 Description
Introducing the 18V Brushless 12.7mm Impact Wrench WR18DH(H4Z) from HiKOKI, a powerhouse tool designed to tackle your toughest tasks with ease.
With its top-class tightening torque of 345Nm, this impact wrench delivers exceptional performance and efficiency. Equipped with an Auto-Stop function, it prevents over-tightening of bolts, ensuring precision and safety in every job. The Auto-Slow function suppresses drop nuts, further enhancing control and stability. Changing sockets is a breeze, thanks to its user-friendly design that allows for easy attachment and removal. Plus, the IP56 rating guarantees dust and water resistance, making it durable and reliable even in challenging working conditions. The WR18DH(H4Z) is a go-to tool for professionals who demand power, versatility, and reliability.
Product Features:
Top-class tightening torque of 345Nm
Auto-Stop function to prevent over-tightening of bolts
Auto-Slow function to suppress drop nuts
Easy to attach and remove the socket
IP56 (dust and water resistant)
Application:
Securing and releasing various bolts and nuts to fasten structural components.
Warranty:
Includes 3 Years Standard Warranty and 6 Years Warranty if product is registered online. Click

 

here

 

to signup
Specifications
Voltage

18V

Motor Type

Brushless

Capacity

Bolt

 

High tension bolt

M10 - M20

 

M10 - M16

Max. torque

Tightening: 345Nm

Nut Busting Torque

600Nm

Square Drive

12.7mm (1/2")

No load speed

High mode

 

Medium mode

 

Low mode

 

Single mode

0 - 2,800 (min-1)

 

0 - 2,400 (min-1)

 

0 - 1,200 (min-1)

 

0 - 1,800 (min-1)

Full load impact rate

0 - 4,000 (min-1)

Weight

2.0kg (with BSL36A18 battery)

Length

144mm

Battery type

BSL36A18 : Li-ion MultiVolt (Battery A)