Now as fast as traditional gas-driven nailers but safer, cleaner, easier and far more cost effective to use.
Not to mention much less noisy and more environmentally friendly.
Presenting HiKOKI Gasless Nailers, a great example of HiKOKI innovation in action. The secret lies in combining cordless and pneumatic technology in a unique compressed air driven system that's powerful, fast, portable and lightweight.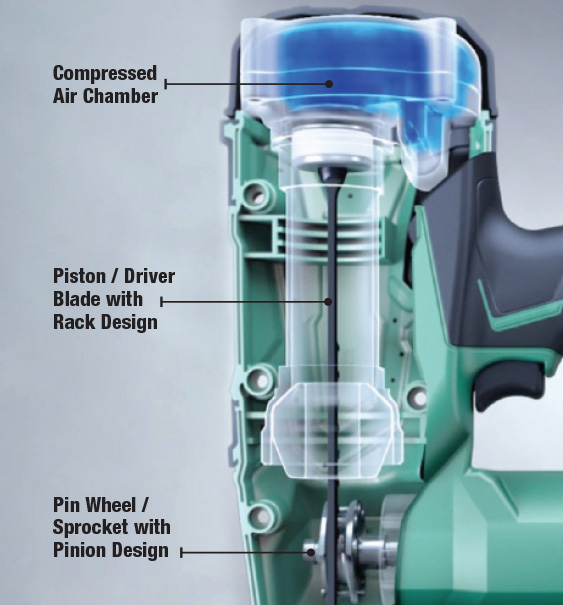 With every nail being driven by compressed air, there's no need for the hassle or expense of replacing gas cells. Given that gas nailers are approximately 50% more expensive to run, it adds up to an amazing operating saving over the life of your tool.
Furthermore, there are no combustion chambers to regularly clean and fewer parts to manage, so your service, down time and maintenance costs will all be drastically reduced.
With a HiKOKI Gasless Nailer, your safety is paramount because an automatic trigger lock eliminates unwanted firing. Plus, the shock absorption system incorporated throughout also makes them the most comfortablenailers you've ever used.