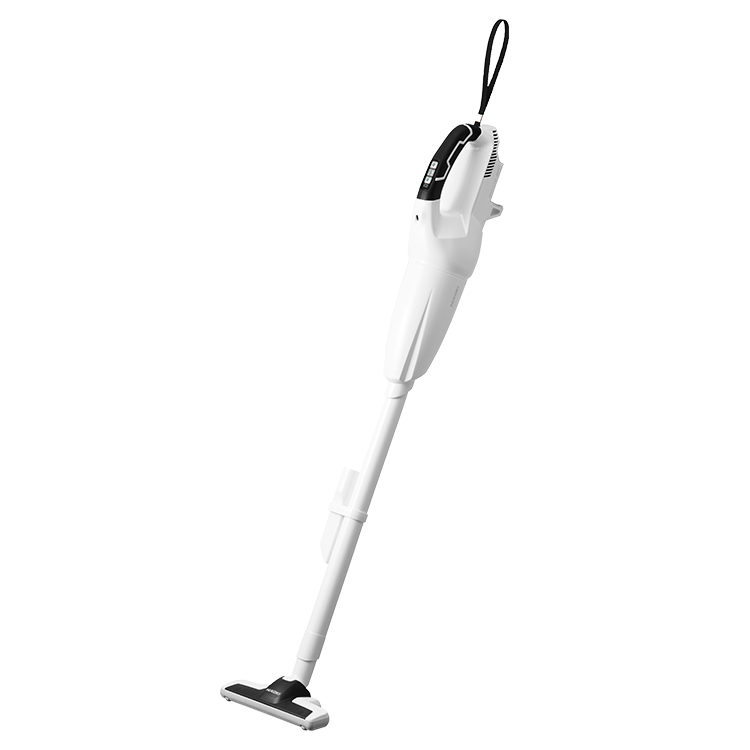 Description
Introducing the 36V Brushless Vacuum Cleaner R36DB(H4Z) from HiKOKI.
Experience high-performance cleaning with its specialized flooring nozzle for carpets and concrete floors. Enjoy the convenience of suction in both forward and backward directions, and effortless manoeuvrability on steps and transitioning between flooring and carpets. The flexible joint allows for 360° turning, making cleaning a breeze.


Features:
High-performance flooring nozzle for carpet and concrete flooring
Suction available in both forward and backward directions
Easy manoeuvrability on steps, transitioning from flooring to carpets
Flexible joint for 360° turning & cleaning


Warranty:
Includes 3 Years Standard Warranty with an additional 3 Years when registered online. Click

 

here

 

to register.
Smooth Operation:

The floor nozzle's optimal design with a moving blade ensures effortless movement on carpets and rugs.

Seamless Carpet Navigation:

The floor nozzle's strategically positioned wheels prevent snagging on carpet and rug edges, making it easy to glide over them.

Enhanced Cleaning Performance:

The new nozzle features front and rear intake ports that efficiently suck in dirt when moving both forward and backward, optimizing the cleaning process.

 

Extremely Powerful 155W Suction

 

73,000RPM Brushless Motor

Approx. 2 x more durability*than the R18DA cordless cleaner.

 

Unparalleled Filtration Efficiency

Our new model features a high-performance fabric filter, capturing 36% more fine dust than conventional models*1,2, ensuring exceptional efficiency.

Vs. HiKOKI R18DA cordless cleaner

Filtration efficiency tested with 20g talc powder. Filter usage doesn't guarantee complete removal of dust particles and viruses.

 
Effortless Dust Disposal

Our dust case is thoughtfully designed for easy and quick dust removal, eliminating the need for disposable bags and making cleaning a breeze.
Filter Cleaning Indicator & Switch Panel

The suction power can be switched between 3 modes: 3 HIGH, 2 MID and 1 LOW.

LED Light

Equipped with an LED light, our vacuum cleaner ensures better vision during vacuuming, making it easier to spot and clean those hard-to-reach areas.

 
Specifications
Voltage
36V
Motor Type
Brushless
Dust collecting capacity 
560 mL
Suction work rate
3 (High)
155 W
2 (Mid) 
65 W
1 (Low) 
35 W
Runtime (with BSL36A18 battery)
3 (High)
15 min
2 (Mid) 
30 min
1 (Low) 
60 min
Maximum airflow rate 
1.3 m³/min.
Maximum degree of vacuum 
22.0 kPa (2,240 mm H₂O)
Weight
1.9kg with BSL36A18 / 1.6kg with BSL36B18
Dimensions (L x W x H) 
476 x 112 x 169mm