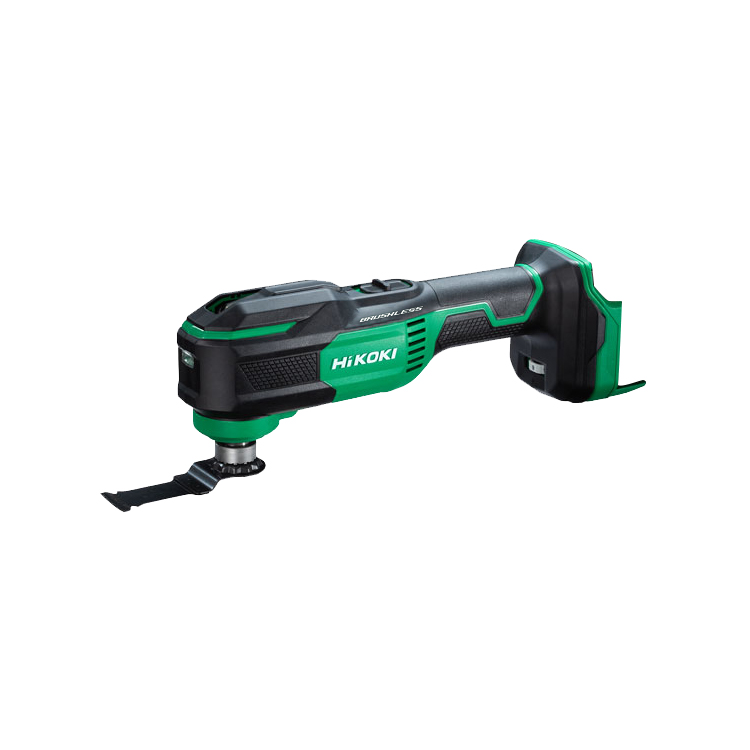 Description
Introducing the 18V Brushless Multi Tool CV18DA(H4Z) from HiKOKI, your cutting-edge solution for effortless precision.
Effortlessly swap accessories without tools, thanks to its innovative toolless design. Take the lead with unparalleled cutting performance, setting new standards for precision. The compact build guarantees ultimate control across diverse applications. Its low vibration handle offers stability, enhancing accuracy and comfort. Plus, the robust brushless motor delivers unwavering power even under heavy workloads.
Product Features:
Toolless accessory change - seamlessly swap accessories without the need for tools.
Unparalleled cutting performance - lead the pack with best-in-class cutting.
Compact control - compact design, ensuring supreme manoeuvrability and control in various applications.
Low vibration handle - experience unmatched stability with best-in-class low vibration technology, enhancing accuracy and comfort.
Unyielding power - the robust brushless motor ensures unwavering performance even under high workloads.
Applications:
Achieve flawless flush cuts and plunge cuts across a spectrum of materials.
Effortlessly peel tiles, conquer caulking challenges, and more.
Polish wood materials to perfection, embracing creativity in every stroke.
Warranty:
Includes 3 Years Standard Warranty with an additional 3 Years when registered online. Click

 

here

 

to register.
Specifications
Voltage
18V
Motor Type
DC Brushless
Vibration angle
3.6° (both sides total)
No-load frequency
(temperature 20°C when fully charged)
6,000~20,000min

 

-1

 

(times/min)
Light
Yes, LED White
Dimensions (L x H x W)

341 x 122 x 87mm (with BSL36A18)

Weight
1.9kg (with BSL36A18)
Standard Accessories 
Blade (MSD32PBC), sandpaper mounting pad (MSU93D),6 sandpapers (#60, #120, #240, 2 each), accessory case, system case (No. 2), battery cover